About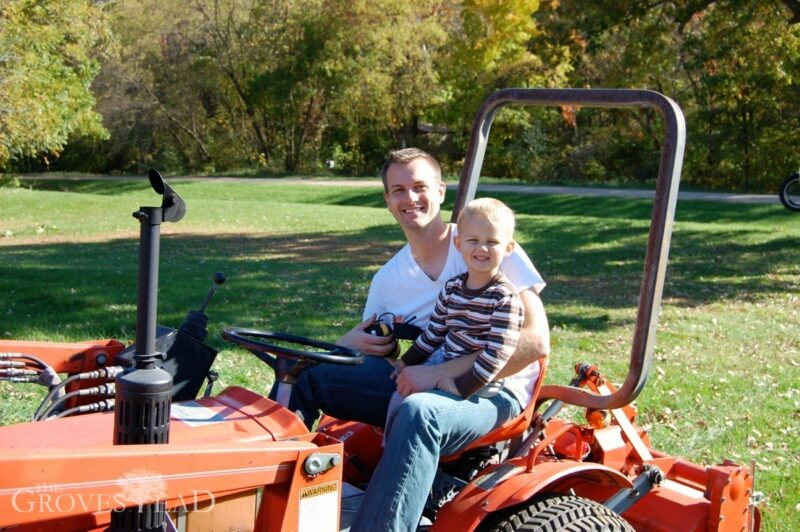 We moved to this 10-acre hobby farm in southern Minnesota six years ago. At the time we lived on a 1/8th-acre lot in the Big City, with raised bed gardens taking up most of the backyard. Our son was an active 1-year-old and baby #2 was on the way. While we loved our location, neighbors, and Big City amenities, we felt a pull towards a simpler, more self-sufficient lifestyle. I wanted space to build, plant, grow, learn. We wanted to try farming, raising animals, and teaching our kids some of the lessons that skipped our generation. We wanted to reconnect with what our great-grandfathers and grandmothers knew and practiced.
So far we have tapped maple trees, raised chickens, planted hayfields, kept honey bees, started an apple orchard and planted an absurdly large garden that is likely to only keep growing. But it all started with a tomato plant on an apartment balcony.
My background is in computer programming and business development–those nebulous skill sets which make digging in the dirt and watching things grow all the more rewarding. I have been self-employed for many years and feel fortunate to be able to work from home, making this venture possible.
My wife Becca is a homemaker, educator, mommy-extraordinaire, and one of the best writers I have ever met (check out her blog at joyfullybecca.com). She's also my best friend and adventure-loving companion.
Our kids Ivar, Elsie, Hattie and Alden are 7, 5, 2, and 1, respectively. Ivar is all boy and loves watching tractors and harvesters up-close.
Elsie is going to take over the farm someday. She loves feeding the chickens, picking strawberries, and helping daddy dig in the dirt.
So that's a bit about us. Thanks for visiting, I hope you enjoy it. Please leave a comment, or join our mailing list so we know you're here. Living in the country is all about community, after all.
Some of my favorite posts: