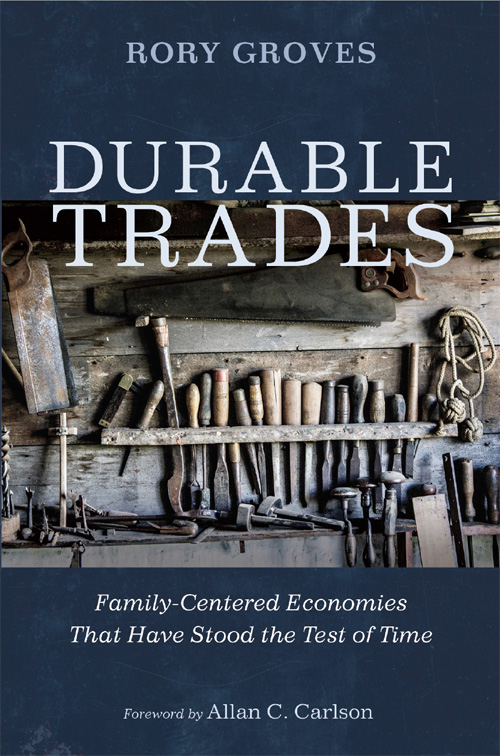 Durable Trades:
Family-Centered Economies That Have Stood the Test of Time
by Rory Groves
With over 30,000 occupations currently in existence, workers today face a bewildering array of careers from which to choose, and upon which to center their lives. But there is more at stake than just a paycheck.
For too long, work has driven a wedge between families, dividing husband from wife, father from son, mother from daughter, and family from home. Building something that will last requires a radically different approach than is common or encouraged today. In Durable Trades, Groves uncovers family-centered professions that have endured the worst upheavals in history—including the Industrial Revolution—and continue to thrive today. Through careful research and thoughtful commentary, Groves offers another way forward to those looking for a more durable future.
Now Available!
Please help us spread the word! Positive reviews on Amazon and Goodreads are the #1 driver of sales.
Read a Sample Chapter
Subscribe to our mailing list and we'll send you a free sample chapter from the book:
Testimonials
"This book should be in every home and school library. Rory profoundly evaluates and articulates the significant impact that the Industrial Revolution had—and continues to have—on society and culture. One is awakened to how much, as a culture, we have paid for 'convenience.'"
— PAUL GAUTSCHI, Master Gardener and originator of the Back to Eden gardening method
"Here is a preeminently relevant, strategic, and helpful book for families in the twenty-first century! With the extreme instability and upheaval that so characterizes the debt-laden world economy today, Christian families will need such a resource as this to both survive and thrive."
— KEVIN SWANSON, Generations Radio
"Since the publications of Man of the House and The Household and the War for the Cosmos, a number of people have asked me for additional help—especially when it comes to the matter of "What can I do now?" Rory has the book for them. Durable Trades is a book designed to help people identify trades that can be held by households—household-friendly trades, you could say—as well as trades that are likely to remain viable for the foreseeable future. His book merits your consideration."
— C. R. WILEY, author of Man of the House and The Household and the War for the Cosmos
"Rory Groves lays down a solid foundation in proving the durability and economic value of certain basic skills in the marketplace over time. Peruse the trades he names and ask whether you would care to be without the practical services they provide. Because those services are essential they are in high demand. Hence, the people who become expert in them are well paid. An excellent formula for their economic well being . . . Durable Trades is a durable read."
— MIKE CHENEY, author of One With Everything
About the Author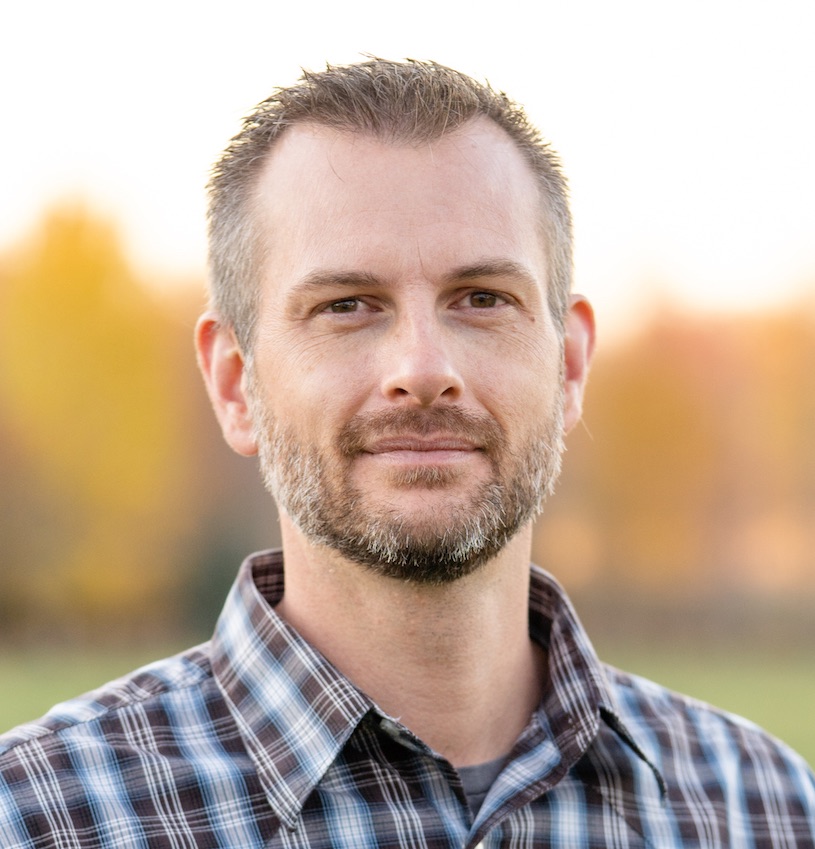 Rory Groves is a technology consultant and founder of multiple software businesses. Several years ago he moved his family from the city to the country to begin the journey towards a more durable way of life. Rory and his wife Becca now reside in southern Minnesota where they farm, raise livestock, host workshops, and homeschool their five children.