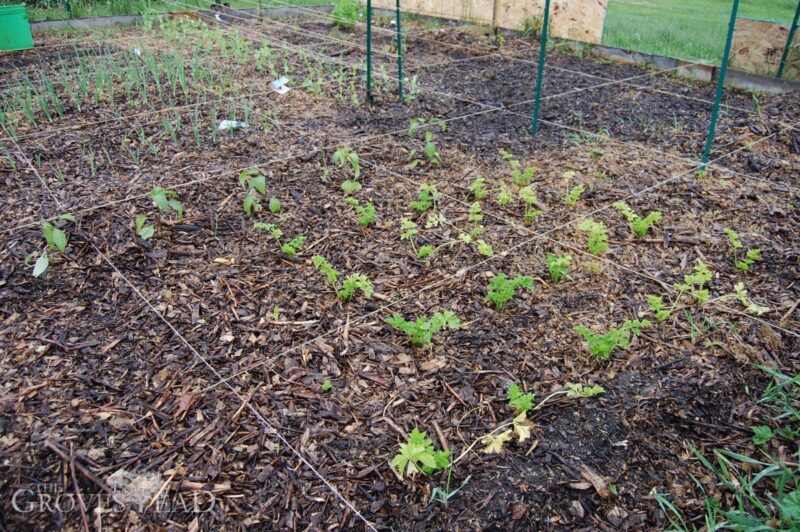 How does your garden grow?  Minnesota doesn't seem to appreciate all the effort we put into Spring planting. Our Zone 4 official planting day is around May 15th each year. Last year saw a hard frost descend a few days following setting out my tender starts. This past week gave us daily 40-degree temps and nearly 8 inches of rain. This, after a hot, dry, 90-degree weekend.
Everything in our garden is waterlogged and stunted. My tomatoes and peppers barely survived and will take weeks to regain their composure.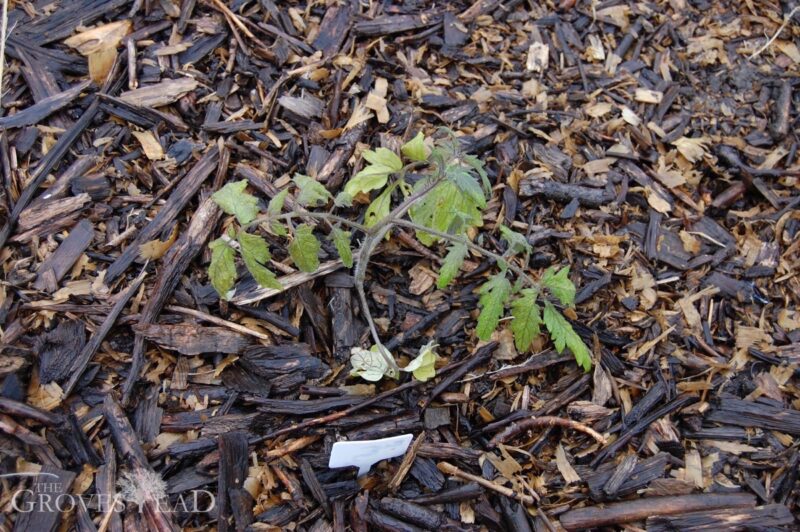 Sweet corn appears to be rotting in the soil, and carrots, lettuce, and beets are mostly washed away. They never stood a chance. The biggest drawback to Back to Eden Gardening I've found is that under heavy rains the woodchips will fall down over rows you have just seeded, preventing sprouting. With average rainfalls of <1″ per week and temps in the mid-70's this time of year, that is rarely a problem. But the last two years have seen abundant rains (8″ last week!) and 30-degree below normal temps. That combo just isn't conducive to growing annuals.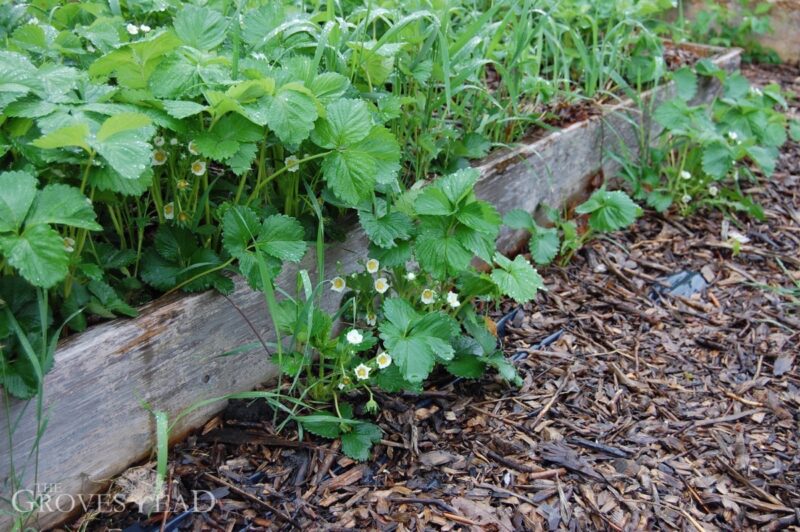 The crops that don't seem to mind much are the perennials: raspberries, strawberries, blueberries, and asparagus. Except for the blueberries which lost most of their fruiting flowers during the strong winds, these have all fared well. Perennials are deep-rooted enough to withstand the harshest surface conditions (like Minnesota Winters).
I am researching hoop houses now to cover the entire garden. It may be too late this year, but with May being such an important–and unpredictable–month weather-wise, it would make a significant difference to create some shelter from the storm.