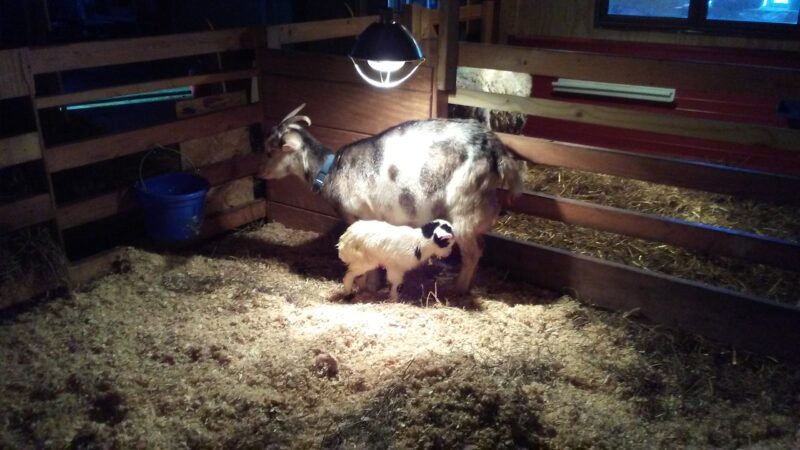 As I type this we have one new goat on the farm and another nanny in labor, probably giving birth to twins. We rigged up a webcam in the barn so you can watch live! See the top of sidebar on this web page to the right.
Here is a clip from yesterday:

Be sure to visit our YouTube Channel and subscribe so we can send you more videos of cute baby animals.