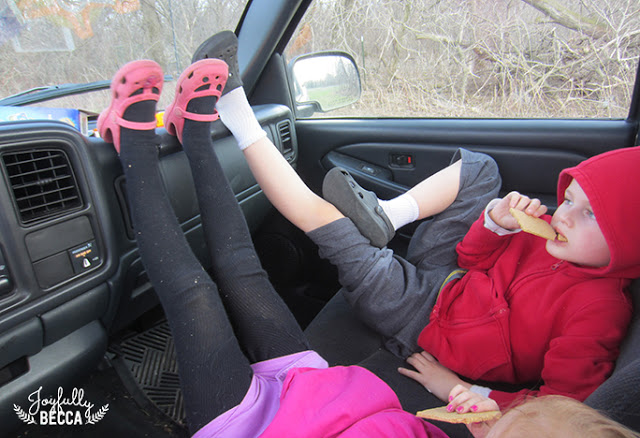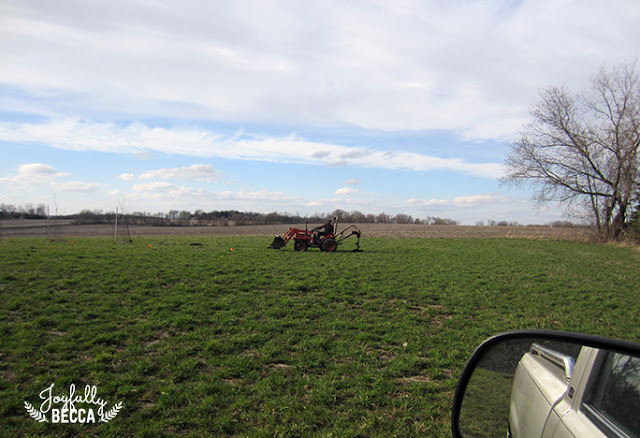 Reposted from JoyfullyBecca.com:
Yesterday we spent the afternoon moving stuff from the garage out to the barn. Then our friends showed up to deliver the post hole digger that we purchased together, our first shared implement. We have fruit trees arriving this week so it was time to start digging. It was suppertime, but Rory needed me to help decide where the next trees should be planted. So I grabbed the box of graham crackers put the baby on my lap and drove out to the orchard to find Rory and the tractor.
It was as I was bouncing around in the pick up, driving through the field with the baby on my lap that I began to feel it. We are becoming quite the legit farm family.